Coaches Information
2019 SEASON COACHES CLINIC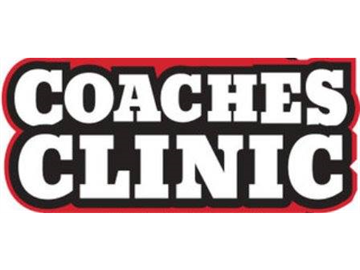 APRIL 20TH 2019 @ 9AM
LOCATION @ RIVERVIEW PARK (PENDING WEATHER)
SEE YOUR DIVISION DIRECTOR FOR MORE INFORMATION
---
ALL COACHES REQUIRE A BACKGROUND CHECK:
CLICK HERE TO COMPLETE THE FORM. THESE MUST BE SUBMITTED BEFORE THE SEASON OPENER.
---
TOURNAMENTS (TBD):
In House Tournaments
Firecracker Tournaments
District 1 Tournament
State Tournament
---
LINKS:
CRCLL League Rules by Division
TIPS to Fundamental Throwing and Receiving Mechanics
Approved Little League Bat List
---
SEASON SCORING RECORD:
For leagues A and up the coach of the winning team
(or CRCLL team if playing inter-league)
is responsible for reporting the score for the game.
See your Director with questions.
---
ARE YOU INTERESTED IN COACHING?!
PLEASE FILL OUT THE COACHES APPLICATION
---
DIVISION DIRECTORS
MAJORS JUSTIN OLDRE 612-240-3361
AAA BALL SHAWN CARON 763-370-7861
AA BALL ROCKY OTTE EMAIL ONLY
A BALL MIKE GEORGE 612-269-9013
TBALL/LEARN TO PLAY CHRIS KIELAS 612-408-0384
UMPIRE DIRECTOR TONY DeGrote 952-303-2158
---
RAINOUT HOTLINE: 651-695-2000
---