Players Spotlight
Want to share an accomplishment of a player/team?
Share the accomplishment of home runs, teamwork, volunteering in the community, etc.

Send an email to crcllbb@gmail.com to have it posted on our Facebook site!

---
Coon Rapids Cardinal Little League was able to make a support donation to the Coon Rapids Girls Basketball Team.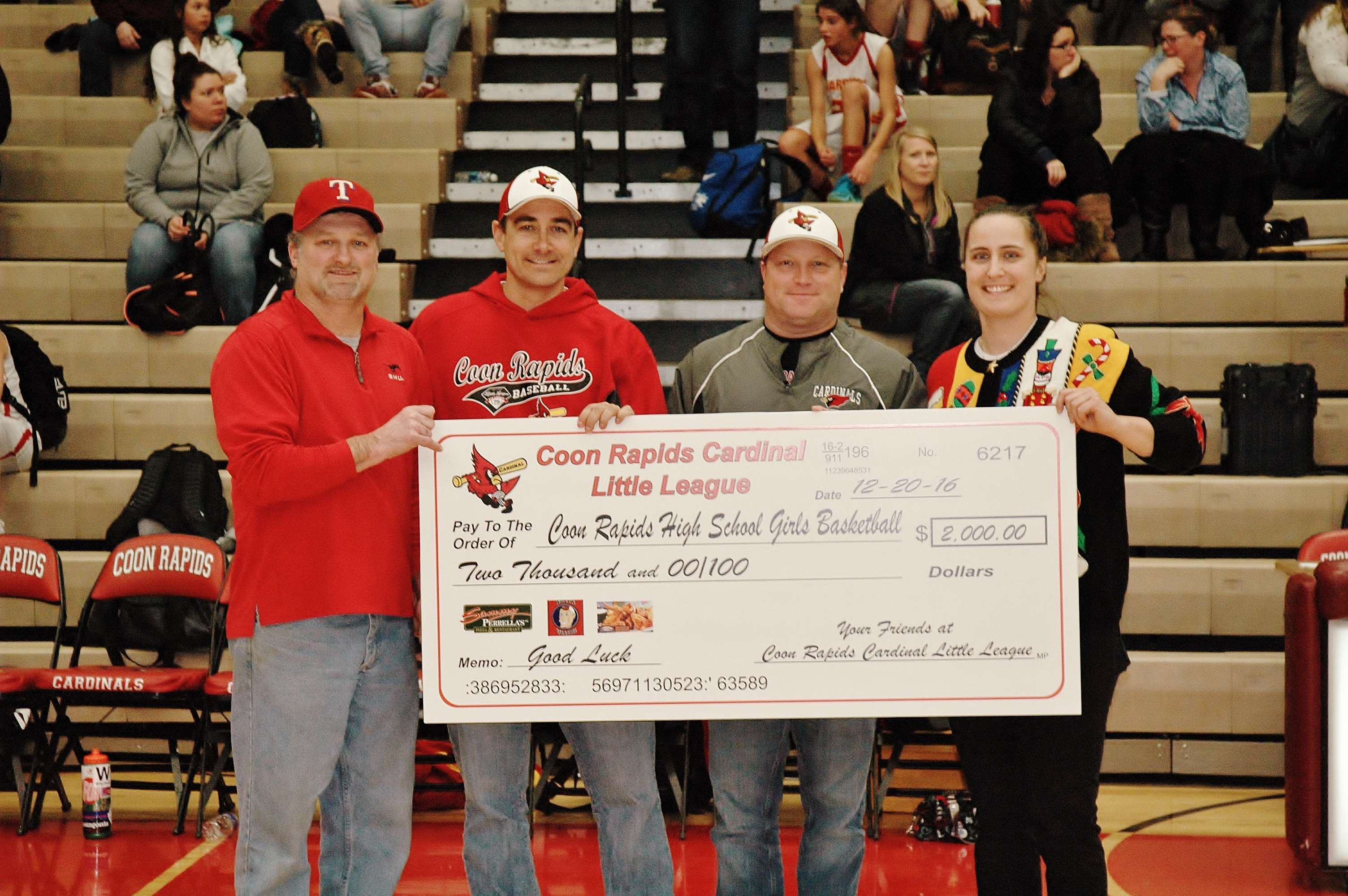 In the picture with Brian (President of CRCLL) and Jason (VP of CRCLL) is John Hagstrom and Girls Head Basketball Coach Deb Peterson. John Hagstrom has been a vital part of our organization in the past and is recognized on our "Outstanding Service" board. The girls basketball team has 2 former Coon Rapids Cardinal Little League players, Caitlyn Hagstrom and Kennedy Kehr. Thank you for all you have done for our league. Congratulations, and have a great season! GO CARDINALS!