Volunteer INFORMATION
ATTENTION ALL PARENTS
It is a league requirement that a guardian of each player volunteer during our season. This is clearly stated in our registration agreement.
A $100 deposit per player will be required as a holding fee to ensure your volunteer shift requirements are met. This will be collected by your Team Parent prior to being able to pick up your uniforms and is used as a holding fee. The $100 deposit will be returned to you or voided only after all volunteer shifts are fulfilled.
We will be Volunteering as TEAMS.

One Volunteer for Each Player per Scheduled Date is required


Your Team Parent oversees shift registration for your teams scheduled day. To ensure we have adequate coverage for games and tournaments, the days your team is assigned will have shift "options". Please discuss these options with your Team Parent to best accommodate your schedules.


Volunteers are responsible to coordinate with their Team Parent to fulfill your volunteer requirements for a full $100 refund.



Your Team will be assigned dates to volunteer on your season schedule. These dates will be scheduled as mandatory events for each team and available on the teams schedule at

www.crcll.com

. This should allow adequate time to plan ahead and coordinate your volunteer efforts for these dates.



If you do not find a replacement (through the league or on your own) your check will be cashed within a week after the missed shift.
Each team will be responsible for their scheduled night at one of our two parks to support concessions. When you arrive the Manager on Duty will give you direction on what's needed.

*****One Volunteer per Player per Scheduled Day*****

** TEAM BONUS **
All teams that successfully complete their scheduled day with one volunteer per player will get 1 entry into a prize drawing for an END OF YEAR PARTY compliments of the league.

THANK YOU FOR VOLUNTEERING!!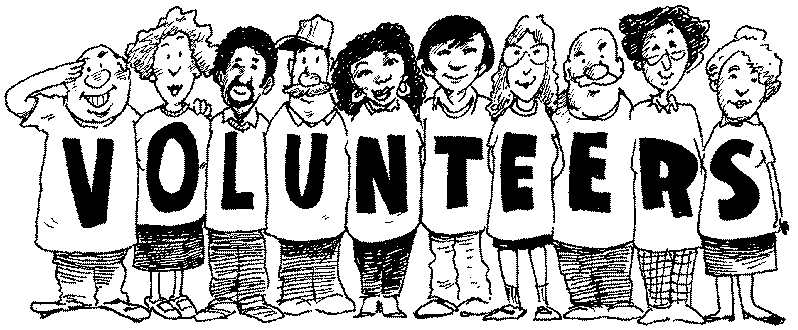 Q&A SECTION:
What do I do if I can't make my volunteer shift?
If you cannot make your shift, you will need to find an eligible replacement (someone +16yrs old) to sub for your shift. If you cannot find a sub, you will be required to pay for the league to replace your position for a fee of $10 per our of coverage. Please get in touch with the Volunteer Coordinator Kathy Boe for more details.
Can I opt out of the volunteer requirement for this season?
We are not offering an opt-out option during the time of registration this year. When you receive your team schedule please review the dates that your team is assigned, if you are unable to make these sessions there are a few options. NOTE: You are responsible to execute one of the following if you are not able to attend the day the team is scheduled to volunteer.
Find a friend or family member over the age of 16 that is willing to cover the shift for you.

Contact the Volunteer Coordinator Kathy Boe to arrange finding a replacement for the fee of $10/hr. Payment is DUE PRIOR to shift needing to be covered. We require a 48 hour notice to find you a replacement. Payment must be CASH delivered in a sealed envelope to the concession stand prior to your shift.


What are our volunteer requirements as a players parents?
Each player must have a one volunteer 16+ yrs old complete all scheduled shifts for their team. Coaches, Assistant Coaches, and Team Parents are exempt from this requirement for one child on the team that they are coaching/assistant coaching/team parenting. If a parent has two children in the league on two separate teams, they are responsible for both teams scheduled dates to volunteer. Please make sure you are checking in with the Manager on Duty with the players name and team information when volunteering to ensure the credit is applied correctly.
If you are interested in additional volunteering opportunities, please contact our Volunteer Coordinator Kathy Boe for details.
Where do we sign up to volunteer?
At your first practice!! The Volunteer dates will be scheduled into your team season. Your Team Parent will work with you for registration for the scheduled dates. Please note we try to accommodate your schedules, however, all shifts must be fulfilled by your team. With plenty of notice on the scheduled dates you can plan ahead.
What volunteering opportunities are there in our league?
We have all kinds of volunteer options in our league!! You can sign up to be a Coach, Assistant Coach, or Team Parent for your child's team. If you do this, you will be exempt from the mandatory volunteer requirements as you will already be committing a significant amount of time to supporting the team.
Interested in Being a COACH, ASST. COACH, or TEAM PARENT?!
If yes, contact our Vice President Jason Halverson for more info!
Who is considered an Eligible Volunteer?
You must pass a criminal background check to be a Coach, Assistant Coach, or Team Parent. Anyone over the age of 16 can work in our Concessions Stand. In the event that you have any health related concerns, we ask that you notify us of any special needs that you may have so we can place you in the best volunteering spot at the beginning of your shift to accommodate you.
What happens if the games are Rained Out?
As you know we cannot control the weather any more than you can!! We have a Rainout Hotline for you to call to see if any games are cancelled or delayed.
If games are DELAYED - you are still responsible for your shift at your scheduled time. If it is called a rain out during the game, you are given credit for your shift ONLY if you are working your shift when the rain out is declared
If games are CANCELLED - you will automatically be scheduled for the volunteer shifts for the make-up game and will be notified of that date as quickly as possible by our scheduling team.
Make-up game dates and times will be determined by field availability and it is your responsibility to make arrangements to be at that shift to support your team and your player. A Email will be sent with the date and time of the makeup sessions to your Team Parent who will coordinate with you.
If for some reason, you do not hear about a makeup game, please check with your Team parent or contact Kathy Boe our Volunteer Coordinator. You will be automatically assigned to the makeup game. If you cannot make it, it is YOUR RESPONSIBILITY to find someone to substitute your volunteer spot for your team.
Instructions Upon Arrival for Volunteers:
Meet at concessions stand on-time.

Individually check in with the Manager on Duty with players name and team you are volunteering for.
Dress appropriately with comfortable shoes.
Rainout Hotline (651) 695-2000