Volunteer INFORMATION
CRCLL is a 100% Volunteer Operated League
It is a League Requirement that each player in our league has one parent/guardian or person 16 years of age or older, volunteer in concessions during our season.
A $150 CHECK OR CASH deposit (per player) is required as a "holding fee" to ensure your volunteer shift requirements are fulfilled. Your child will not be able to play until the deposit is received. This deposit is due prior to the season kickoff and will be collected by your Team Parent.
CHECKS ARE MADE PAYABLE TO "CRCLL"
CASH MUST BE PROVIDED WITH AN ENVELOPE WITH YOUR RETURN ADDRESS INFORMATION AND PREPAID POSTAGE STAMP.
Your deposit will be returned to you or voided and shredded after all volunteer shifts are fulfilled.
VOLUNTEER REQUIREMENTS
●

Volunteer Shifts are scheduled by CRCLL in TEAMS. Your Team will work together to fill the volunteer shifts. 100% coverage for your assigned shifts is required. Your Team Parent is required to check in your team on your scheduled day.

●

One Volunteer age 16+ for Each Non-Exempt Player PER Scheduled Date is required. Shifts average 4-6 hours, 1-3 times per season.

●

You will be assigned a volunteer date and time requirement at the beginning of the season which is scheduled by the league. This gives enough time to either plan to cover the scheduled shift, or get it covered by someone 16 years of age or older.

IF YOU CANNOT WORK YOUR SHIFT AND DO NOT HAVE ANYONE AGE 16+ TO COVER YOUR SHIFT YOU MUST FOLLOW THE STEPS BELOW:

One Week (or more) PRIOR TO YOUR SHIFT, you will need to complete and sign a "FILL MY SHIFT REQUEST FORM". These forms are available at the concession stand.

Provide $75.00 in cash or credit card ONLY

to cover your shift. Payment is DUE when the form is submitted. Checks are made payable to CRCLL. If paying with CC, the Sargent/Director on Duty(DOD) at the Park must approve the transaction and sign the shift form.

●

Forms without payment will not be processed or considered eligible for shift replacement.Your Deposit Check will be cashed.

●

Forms submitted less than one week prior to your schedule shift will not be considered eligible for shift replacement. Your Deposit Check will be cashed.

Once you submit this form with payment, the league will staff your position with a working employee who will receive payment for that scheduled shift.
IF THESE STEPS ARE NOT FOLLOWED AND YOUR VOLUNTEER SHIFT IS NOT COVERED AND COMPLETED AS SCHEDULED = THE ENTIRE HOLDING FEE WILL BE PROCESSED.
IF YOU HAVE A VALID EMERGENCY – you are expected to communicate this with the volunteer coordinator IN AS MUCH ADVANCE NOTICE as possible to ensure we have the necessary coverage to run a successful organization.
IF YOU ARE SCHEDULED ON A RAINOUT DATE – Your team will be automatically scheduled to work in concessions on the scheduled make-up date unless otherwise directed by the Volunteer Coordinator. Your Team Parent will communicate this with you and you are required to complete the shift OR get it covered by someone 16 years of age or older OR your deposit will be cashed.
CONTACT KATHY BOE VOLUNTEER COORDINATOR
EMAIL - dkcboe@gmail.com
**One Volunteer per Player per Scheduled Day**
Concession Exemptions include the Board Members, Head Coach, Assistant Coach, Team Parent

Instructions Upon Arrival for Concession Volunteers:
Dress appropriately with comfortable closed toe shoes.

Meet at concessions stand On-Time at Riverview Park.

Individually sign in with the Manager on Duty. Initial the log book with your Players Name, and the Team you are volunteering for.

Anyone working in the concession stand is allowed complimentary beverages

for their shift.
** TEAM BONUS **
All teams that successfully complete their scheduled day with one volunteer per player will get 1 entry into a prize drawing for an END OF YEAR PARTY compliments of the league.

THANK YOU FOR VOLUNTEERING!!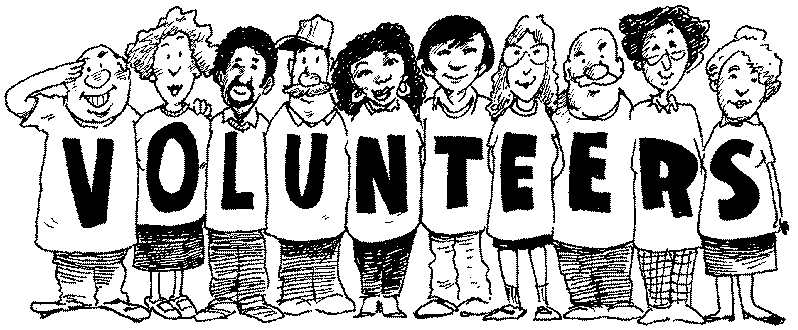 Q&A SECTION:
Can I "Opt-Out" of volunteering?
Yes, you can, but it will cost you $150.00 – It is not recommended. If you have NO intention of completing your volunteer duties, you will need to provide $150.00 CASH ONLY to your team parent prior to Opening Day. Your Team Parent will communicate this to the league.
What do I do if I can't make my volunteer shift?
If you cannot make your shift, you will need to find an eligible replacement (someone +16yrs old) to sub for your shift. If you cannot find a sub, your check will be cashed. If you need someone to work for you, you must follow the "FILL MY SHIFT" process mentioned above ONE WEEK OR MORE prior to your scheduled shift. In the event that you have any health related concerns, we ask that you notify us of any special needs that you may have in advance so we can place you in the best spot at the beginning of your volunteer shift to accommodate you.
What are the league volunteer requirements?
Each player must have one volunteer 16+ years old complete all scheduled shifts for their team within the season.
What is expected if I have more than one child in the league?
Each Player must have one volunteer (16+) to cover the shifts for their team. If you have two players on one team or two players on separate teams, they BOTH need to have a volunteer fulfill their shift(s).
Who is "Exempt" from working Concessions?
Concession Exemptions include the Board Members, Head Coach, Assistant Coach, Team Parent. Although, Team Parents are required to check in teams on their scheduled volunteer dates and are only allowed to leave if the shift is fully staffed.
What other volunteering opportunities are there in our league?
We have all kinds of volunteer opportunities in our league!! You can sign up to be a Coach, Assistant Coach, or Team Parent for your child's team. You can run for the Board of Director elections each year. You can volunteer at the concession stand at any time. And we always are looking for support in keeping our park in great condition, as well as running scoreboard and books during games.
Who is considered an Eligible Volunteer?
You must pass a criminal background check to be a Coach, Assistant Coach, or Team Parent. Anyone who has direct physical contact with players must pass a criminal background check. We take the safety of our players seriously and there are no exceptions to this rule. Anyone over the age of 16 can work in our Concessions Stand.
What happens if the games are Rained Out?
As you know we cannot control the weather any more than you can!! We have a Rainout Hotline for you to call to see if any games are cancelled or delayed.
If games are DELAYED - you are still responsible for your shift at your scheduled time. If it is called a rain out during the game, you are given credit for your shift ONLY if you are working your shift when the rain out is declared
If games are CANCELLED - you will automatically be scheduled for the volunteer shifts for the make-up game and will be notified of that date as quickly as possible by our scheduling team.
Make-up game dates and times will be determined by field availability. You will be automatically assigned to the makeup game for concessions. If you cannot make it, it is YOUR RESPONSIBILITY to find someone to substitute your volunteer spot for your team and your player. An Email will be sent with the date and time of the makeup sessions to your Team Parent who will coordinate with you.
If for some reason, you do not hear about a makeup game, please check with your Team parent or contact the Volunteer Coordinator.
If you are interested in additional volunteering opportunities, or able to work in the concession stand "on-call" please contact our Volunteer Coordinator Kathy Boe.