WELCOME
---


COON RAPIDS CARDINAL NEWS
---
GAMES @ CRCLL FIELDS HAVE BEEN CANCELLED FOR MAY 22ND DUE TO FIELD CONDITIONS.
RESCHEDULES WILL BE POSTED TO THE SCHEDULE SHORTLY.
---

FUNDRAISER
MAY 20TH @ 4-8PM
CLICK PHOTO FOR MORE INFO!
---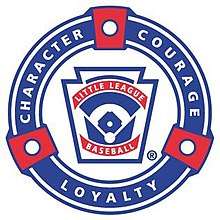 LITTLE LEAGUE DAY!!
Saturday June 1st
@ RIVERVIEW PARK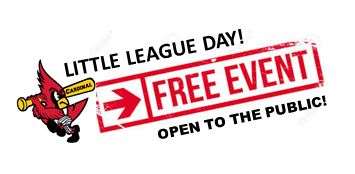 OPENING CEREMONIES @9AM
HOME RUN DERBY @10AM (FIELD 1)
FASTEST DASH DERBY @10AM (FIELD 2)
BOUNCY HOUSES, DUNK TANK,
& FREE STUFF ALL DAY!!
BRING YOUR FRIENDS!
RUM RIVER ROVERS BATTLE COACHES IN A THROW BACK BASEBALL GAME FROM 1860'S @ 7:30PM
*You do NOT want to miss this one!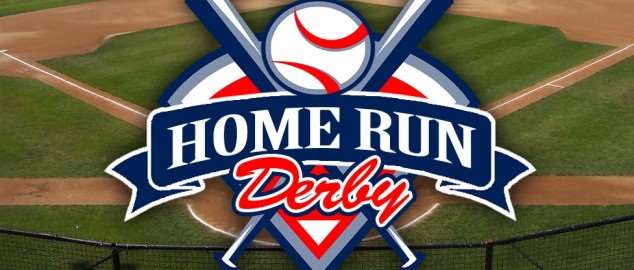 ---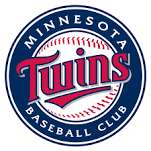 JOIN US ON FATHER'S DAY
SUNDAY JUNE 16TH 2019
FOR A FUN DAY AT THE BALL PARK!
SEE YOUR TEAM PARENT FOR TWINS TICKET SALES
PAPER TICKETS WILL BE PROVIDED BEFORE THE EVENT
---
CRCLL SPONSORSHIP

DO YOU OWN A BUSINESS OR WORK FOR A COMPANY
THAT WOULD LIKE TO INCREASE LOCAL-COMMUNITY PRESENCE?
CONSIDER SPONSORING CRCLL
EMAIL FUNDRAISING DIRECTOR AMANDA OLDRE
FOR DETAILS.
---
LINK TO LITTLE LEAGUE BAT INFO
AND APPROVED 2019 BAT LIST
http://www.littleleague.org/learn/equipment/baseballbatinfo.htm
---
HIGHLIGHTS OF 2019 BAT STANDARD
*Must have USA BAT MARK
*2-5/8" Barrel Size
*2 -1/4" Barrel Size with USA bat mark
*No Drop Weight
*Multi-Piece wood and other material bat's require USA bat mark
*One-piece wood bat does not require mark
---
AS A REMINDER:

E-mails from Coon Rapids Cardinal Little League will come from
No-Reply@leagueone.com OR CRCLLBB@GMAIL.COM
CLICK HERE TO CONTACT US TODAY!
---
---