WELCOME
---


COON RAPIDS CARDINAL NEWS
---
*CRCLL WEBSITE IS UNDER CONSTRUCTION*
Please connect with us through FACEBOOK for updated Events and News until new Website is Available
https://www.facebook.com/CoonRapidsCARDINALS

There will be no change to our web address:
www.crcll.com
​
---
A BIG CONGRATULATIONS TO CRALL
TO OUR NEIGHBORS, OUR FRIENDS AND OUR COMPETITION, WE ARE SO PROUD OF ALL YOU ACCOMPLISHED AT THE LLWS. EACH OF YOUR PLAYERS, FANS AND COACHES SHOWED THE WORLD THAT WAS WATCHING HOW TO FALL IN LOVE WITH THE GAME OF BASEBALL. WE ARE BIG FANS AND CAN'T WAIT TO HEAR YOUR STORIES! CONGRATULATIONS FROM YOUR CARDINAL FAMILY.
WOW - WHAT A RIDE AT THE LITTLE LEAGUE WORLD SERIES!
​
GO MIDWEST!!
---
REGISTRATION IS OPEN FOR THE
UPCOMING 2020 SEASON.
CLICK JOIN LEAGUE TO LEARN MORE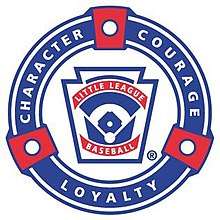 GO CARDINALS!
---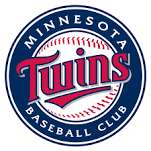 A Huge Thank You to the MN Twins for their Support
CRCLL SPONSORSHIP

DO YOU OWN A BUSINESS OR WORK FOR A COMPANY
THAT WOULD LIKE TO INCREASE LOCAL-COMMUNITY PRESENCE?
CONSIDER SPONSORING CRCLL
EMAIL FUNDRAISING DIRECTOR AMANDA OLDRE
FOR DETAILS.
---
LINK TO LITTLE LEAGUE BAT INFO
AND APPROVED 2019 BAT LIST
http://www.littleleague.org/learn/equipment/baseballbatinfo.htm
---
HIGHLIGHTS OF 2019 BAT STANDARD
*Must have USA BAT MARK
*2-5/8" Barrel Size
*2 -1/4" Barrel Size with USA bat mark
*No Drop Weight
*Multi-Piece wood and other material bat's require USA bat mark
*One-piece wood bat does not require mark
---
AS A REMINDER:

E-mails from Coon Rapids Cardinal Little League will come from
No-Reply@leagueone.com OR CRCLLBB@GMAIL.COM
CLICK HERE TO CONTACT US TODAY!
---
---